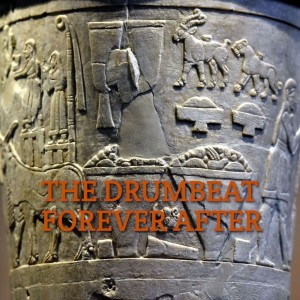 Monday Sep 27, 2021
8: Gender, marriage, & property in Late Neolithic Syria, 7000-5300 BCE (Inanna & Ereshkigal, part 2)
(Re-recorded as of December 18, 2022)
Guests: Kirra, Victoria
First, we continue the story of Inanna's descent to the underworld, from last episode. She's dead and hanging from a hook on a wall in hell, so her vizier Ninshubur takes charge of the rescue effort!
Then, we visit Sabi Abyad in northern Syria. What can this site cluster tell us about the state of Late Neolithic gender relations and political development?
Then, a look at gender across the world created by the widespread adoption of the Neolithic lifestyle: a transregional and disproportionate drop in life expectancy for women during the Neolithic, the use of newly domestic livestock as wedding gifts, and the incorporation of female figurines into early record-keeping practices.
Finally: Inanna can't escape from the underworld unless she finds someone to take her place. Who will she pick? And what did her husband do to deserve it?
Questions? Feedback? Email us at drumbeatforeverafter@gmail.com.
Follow us on Twitter and Instagram @drumbeatforever
Comments
(0)
To leave or reply to comments, please download free Podbean or