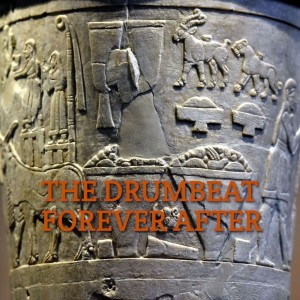 Wednesday Sep 01, 2021
5: Early Neolithic Iran & livestock domestication, 8200-6500 BCE (Animal proverbs, Enkidu)
(Re-recorded as of November 29, 2022)
Guests: Annika, Kelten
First, some Sumerian proverbs about animals, including written language's first merciful lion and Mr. Monkey's plaintive cry to his mother Lusalusa. Pigs, foxes, donkeys, mongeese, elephants— they're just like us!
Then, we learn how foragers' attempts to manage wild herds gradually transformed into a lifestyle centered around domestic livestock, and how Neolithic hunters permanently altered the genetics of wild sheep without even having to domesticate them first.
Then, we take a look at the process of domesticating wild herds of ruminants, focusing on goats in Ganj Dareh, in the highlands of western Iran. It turns out every domestic goat on the planet can trace its genealogy to a single lineage of wild male goats in the Zagros mountains in the late 9th millennium! We also visit the nearby sites of Ali Kosh and Chogha Bonut, to see how southwestern Iran adapts to new ways of life on the cusp of the Pottery Neolithic.
Finally, we meet Enkidu, Gilgamesh's enemy and future soulmate, as he roams the hills eating wild grass with the gazelles, makes a new friend, and finds out whether or not the instincts that served him so well as a wild animal might, in new circumstances, alter every aspect of his being and sever his connection with the wilderness altogether!
Questions? Feedback? Email us at drumbeatforeverafter@gmail.com.
Follow us on Twitter and Instagram @drumbeatforever
Comments
(0)
To leave or reply to comments, please download free Podbean or