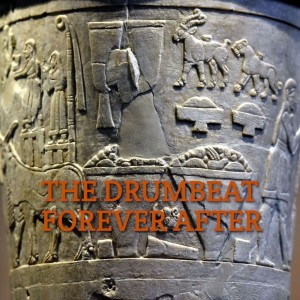 Wednesday Sep 01, 2021
4: Jericho & Early Neolithic Palestine, 9600-7000 BCE (Joshua, Jesus & Satan)
(Re-recorded as of November 29, 2022)
Guest: Kelten
First, we look at the Hebrew Bible's narrative about the destruction of Jericho: the Israelites cross the Jordan, an angel alludes to Moses's first theophany, and Joshua orders his soldiers to kill every man, woman, & child in the city (except Rahab & her family) and destroy all their property (except their precious metals).
Then, we move southwest to Pre-Pottery Neolithic Palestine, where we see many of the same historical trends as in the northern Fertile Crescent. By the PPNB, their society incorporated not only the dry-farming communities but also herders in the steppes east of the Jordan. What new kinds of work did the Neolithic revolution introduce, and who had to do it?
Then: humans' relationship with cultivated fig trees, barley, and flax.
Then, we visit Jericho, a Neolithic monumental site famous for other reasons. What should we make of its famous plaster skulls? Or its tower & wall, the first of their kind by thousands of years?
Finally, Satan tries to tempt Jesus in the desert, in the process of which he takes him up to the top of Jebel Quruntul (alias Mons Quarantana, alias the Mount of Temptation), where (from Jericho's point of view) the sun sets on the summer solstice!
Questions? Feedback? Email us at drumbeatforeverafter@gmail.com.
Follow us on Twitter and Instagram @drumbeatforever
Comments
(0)
To leave or reply to comments, please download free Podbean or