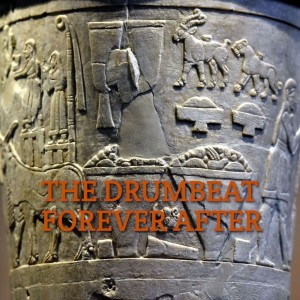 Thursday Nov 10, 2022
33: The golden age of Kish, 2900-2600 BCE (Gilgamesh vs Aga of Kish)
Guests: Kelten, James
First, Gilgamesh ignores the branch of the government standing between him and a unilateral declaration of war on King Aga of Kish, the mightiest kingdom in the Mesopotamian alluvium at the time. Infrastructure is boring, kings are always right, and war is always glorious!
Then, we look at the city of Kish during the Archaic period (2900-2600 BCE), which was apparently the seat of a powerful kingdom controlling much more territory than any other Sumerian city-state at the time.
Then, we look at the oldest historical document from Mesopotamia, and our only historical document from this period of Kish's history. The "Prisoner plaque" totals 36,000 prisoners of war taken from at least 25 towns and villages during a series of military campaigns. Zababa is the god of manhood!
Then, a look at the institution of the kingship of Kish (which, as you may know, long outlasted the kingdom of Kish as such). After revisiting the Sumerian King List, we meet two of our best candidates for the first kings to appear in both the Sumerian legendary tradition and the historical record: Enmebaragesi and his son Aga (or Akka), both of whom appear in this episode's Gilgamesh story.
Speaking of which, because this is a Sumerian epic poem, it turns out that kings are always right and war is always glorious (for our heroes)! Gilgamesh captures his rival Aga, son of Enmebaragesi, and refers to a lost historical tradition of past interaction between Unug and Kish in deciding how to treat his prisoner.
Questions? Feedback? Email us at drumbeatforeverafter@gmail.com.
Follow us on Twitter and Instagram @drumbeatforever
Comments
(0)
To leave or reply to comments, please download free Podbean or