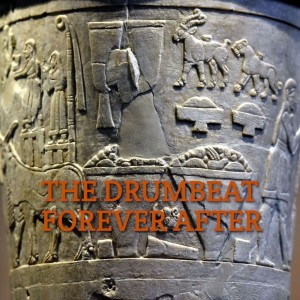 Saturday Oct 15, 2022
32: Early Sumerians in Ur, 2900-2600 BCE (Gilgamesh vs the Bull of Heaven)
Guest: James
First: To punish Gilgamesh, Inanna sends the massive Bull of Heaven to ravage Unug. But, as it destroys farmland and drinks the rivers dry, Gilgamesh sits idle, drinking beer and listening to music!
Then, we visit Ur during the Archaic period (2900-2600 BCE) and finally take a look at the first certainly Sumerian writing. Administrative texts record a complex economy centered on the temple of the moon god Nanna, school tablets give us a look at scribal education, and the first lists of deities give us a faint glimpse of early Sumerian religion (although most of the gods listed are obscure).
Also: was Ur part of a league of Sumerian cities? Scattered evidence from the first half of the 3rd millennium BCE points to a confederation of city-states in southern Sumer (Ur, Unug, Nippur, Larsa, etc), who may have allied with each other to counterbalance the power of Kish (a large kingdom in the northern alluvium and our destination next episode!).
Finally, Gilgamesh faces off against the Bull of Heaven! We discuss the logistics of animal sacrifice and what may be a Sumerian euphemism describing Gilgamesh slapping Inanna with a wet bull pizzle.
Questions? Feedback? Email us at drumbeatforeverafter@gmail.com.
Follow us on Twitter and Instagram @drumbeatforever
Comments
(0)
To leave or reply to comments, please download free Podbean or