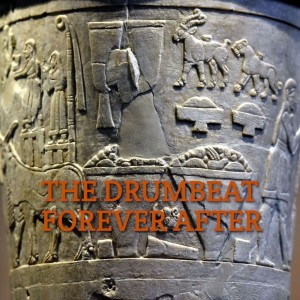 Thursday Sep 22, 2022
31: Introduction to Early Dynastic Sumer (& the historical Gilgamesh), 2900-2350 BCE (Gilgamesh vs Huwawa, version B)
Guest: Lily
First, we finally meet Gilgamesh! Cherished in Unug, heroic bearer of a scepter of wide-ranging power, noble glory of the gods, angry bull standing ready for a fight, etc. We read one of two Sumerian poems dealing with Gilgamesh's conquest of the remote Mountains of Cedar-felling and his fight against the mighty Ḫuwawa, the demigod who rules the mountains at the edge of the world!

Then: an introduction to the Early Dynastic period (2900-late 2300s BCE) in Sumer. We take a first look at the geography of the 3rd-millennium Mesopotamian alluvium; the nature of temples, palaces, and city-states; the emergence of silver as money; the broader world surrounding Sumer; and language and identity in Mesopotamia.
Then, a look at the Sumerian King List, a writing exercise (and an ideological tapestry of various folklore traditions) which often gets mistaken for an objective historical document. What can it tell us about the Early Dynastic period?
Then, a look at our evidence for a historical King Gilgamesh of archaic Unug (2900-2600 BCE?). What does a king have to do in the 28th century BCE to be worshipped as a god by the 26th century?
Then, we read the rest of this version of the Ḫuwawa story. The half-divine Gilgamesh reifies his power over both humans & the natural world by breaking an oath between gentlemen, on the one hand, and domesticating a demigod and exploiting his homeland for raw resources, on the other. Warrior, you lied!
Questions? Feedback? Email us at drumbeatforeverafter@gmail.com.
Follow us on Twitter and Instagram @drumbeatforever
Comments
(0)
To leave or reply to comments, please download free Podbean or