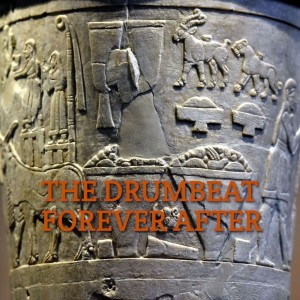 Thursday Sep 01, 2022
30: Waterways of early Mesopotamia: interview with Malath Feadha & Jaafar Jotheri
It's the podcast's first interview!
I talk to Malath Feadha and Dr. Jaafar Jotheri, two Iraqi archaeologists studying ancient Mesopotamia at Al-Qadisiyah University, about the relationship between the early inhabitants of the alluvium (in southern Iraq) and the rivers and wetlands that shaped their landscape.
We talk about the history of irrigation, from a few Ubaid households digging small canals from gaps in the natural levees (in the 5000s BCE) to Sumerian city-states levying armies of manual laborers to incorporate the entire alluvium into a single irrigation network (in the 2000s).
We also talk about a recent paper* they coauthored, a geoarchaeological analysis of ancient human movement through the alluvial wetlands. Both boats and domestic herds of water buffalo stirred up the sediment on the river floor over time, leaving tracks still visible in the modern desert landscape. What can these tell us about daily life in early southern Mesopotamia?
Follow Malath and Grandchildren of the Sumerians on Twitter! 
*Jaafar Jotheri, Michelle de Gruchy, Rola Almaliki, & Malath Feadha. "Remote Sensing the Archaeological Traces of Boat Movement in the Marshes of Southern Mesopotamia" Remote Sensing, 2019, 11, 2474.
Also: look forward to the upcoming sequel, coauthored by our guests (et al), to be published in Sustainability: "Landscape archaeology of Southern Mesopotamia: identifying features in the dried marshes."
Questions? Feedback? Email us at drumbeatforeverafter@gmail.com.
Follow us on Twitter and Instagram @drumbeatforever
Comments
(0)
To leave or reply to comments, please download free Podbean or