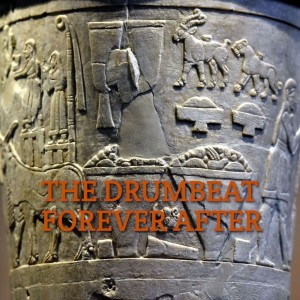 Friday Jun 24, 2022
28: Temples & language during the Jemdet Nasr period (Lugalbanda, part 3)
Guest: Kelten
First: Anzu, the mythical bird guarding the mountains at the edge of the world, comes home to find that Lugalbanda has treated his beloved chick with the utmost generosity. In return, he makes several attempts to grant Lugalbanda his destiny.
Then, we continue the history of the temples at the center of the city-states in southern Mesopotamia from 3100-2900 BCE, mostly based on tablets from Unug and the northern site of Jemdet Nasr. What were they for? Who administered them? Whose work kept them running?
Then, we look at language around the turn of the 3rd millennium, starting with a quick look at the evolution of writing in Iran and focusing on the "Sumerian question". We can read these texts, but can we be sure of the language they were written in? Can we even be sure they were meant to represent grammatical language as such?
Then, Lugalbanda rejoins the soldiers who left him for dead in a mountain cave! Can he help Enmerkar win Unug's war against Aratta?
Questions? Feedback? Email us at drumbeatforeverafter@gmail.com.
Follow us on Twitter and Instagram @drumbeatforever
Comments
(0)
To leave or reply to comments, please download free Podbean or