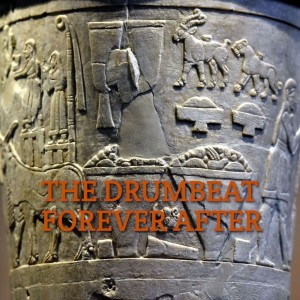 Thursday Aug 19, 2021
2: Göbekli Tepe & Early Neolithic cereal domestication, 9600-8000 BCE (Ninurta vs Asag)
(Re-recorded as of November 28, 2022)
Guest: Kelten
First, the warrior-prince of an orderly Sumerian heaven hears of a challenge to his authority and sets out to meet it with his obsequious talking mace.
Then, we begin our look at the agricultural revolution with a look at the domestication process that turned wild large-seeded grasses on the fringes of Epipaleolithic forests into domestic staple crops of large, complex societies. What role did the volcano Karaca Dağ play in cereal domestication? What does "domestication" mean, anyway?
Then, we follow the histories of specific grains: emmer, einkorn, and barley. Also, humans indulge their fondness for getting drunk and find their oral health scourged by the sequent effects. What do humans give up in return for a reliable grain surplus?
Then, we visit Göbekli Tepe, which ties together a number of threads that will be important throughout this podcast's entire run: monumental construction, feasts, collective labor projects, the role of leaders in their communities, and the various ways those factors interact with each other. Also, more relevant to the Pre-Pottery Neolithic specifically, we take a look at the local head cult!
Finally: After the battle, because Sumerian mythology is rarely subtle, Ninurta invents forced labor, hydraulic engineering, and intensive agriculture.
Questions? Feedback? Email us at drumbeatforeverafter@gmail.com.
Follow us on Twitter and Instagram @drumbeatforever
Comments
(0)
To leave or reply to comments, please download free Podbean or