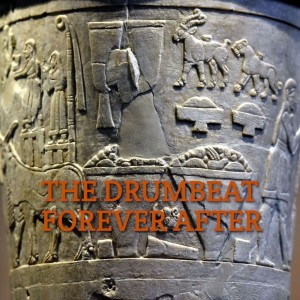 Tuesday Nov 23, 2021
10: Late Neolithic Iran & the Susiana plain, 6800-4700 BCE (Sumerian proverbs)
(Re-recorded as of December 19, 2022)
Guests: Kirra, Sheila
First: Sumerian proverbs, encompassing both practical advice and obscure references to shepherds' staves. To stand and to sit, to spur on the donkeys, to support the prince: who has the breath for that?
Then, some Samarran towns in central Mesopotamia develop irrigation techniques to grow crops like flax outside the dry-farming belt. Before the end of the Neolithic, these peoples appear to have migrated both eastwards into Iran and southwards into the Mesopotamian alluvium; we'll deal with the latter next episode.
We also look at cattle in the eastern Fertile Crescent and the earliest evidence for wine in northwestern Iran and the Caucasus, both of which herald a new era during the 6th millennium BCE.
Then, we return to the river plain of Susiana (home to Chogha Bonut in episode 5) to track the history of Chogha Mish throughout the Late Neolithic, through various cycles of ebbing and flowing interregional interactions, until its fiery destruction around 4700 BCE.
Finally: more Sumerian proverbs. What has submitted will exhibit resistance!
Questions? Feedback? Email us at drumbeatforeverafter@gmail.com.
Follow us on Twitter and Instagram @drumbeatforever
Comments
(0)
To leave or reply to comments, please download free Podbean or