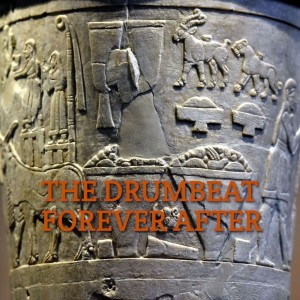 Wednesday Aug 18, 2021
1: Introduction & Natufian Syro-Palestine, 13000-9600 BCE (Atrahasis)
(Re-recorded as of November 26, 2022)
Guests: Kelten, Annika
First, a brief introduction to the focus of the podcast: ten episodes on the Neolithic, about ten more on the Chalcolithic period (the Ubaid and Uruk periods), and then at least twenty episodes on Early Dynastic Sumer.
Then, after a quick jaunt through the Paleolithic, we visit the Epipaleolithic Natufian culture in Syro-Palestine (alias The Levant) around 13,000-10,800 BCE. What did their society look like before the agricultural revolution?
Then, the Younger Dryas (ca 10,800-9600 BCE) was a brief return to glacial climate conditions that marked the boundary between the Pleistocene and the Paleolithic on one side and the Holocene and the Neolithic on the other. How did it affect the Syrian village of Abu Hureyra? What about the local tortoise population?
Then: the dawn of the Neolithic! The early Holocene period (starting ca 9600 BCE) saw a warmer, wetter climate and increasing experimentation with cultivating certain types of large-seeded grasses— keep listening to see what they do with it!
Questions? Feedback? Email us at drumbeatforeverafter@gmail.com.
Follow us on Twitter and Instagram @drumbeatforever
Comments
(0)
To leave or reply to comments, please download free Podbean or